Hillhead Jordanhill RFC are proud to be associated with our sponsorship partners.
Sponsoring one of Glasgow's most popular and established sports teams, based in the heart of the West End, is a sure-fire way to get your company or brand noticed, increase your reach and attract new business.
Please contact us if you would like to take advantage of an exciting marketing opportunity.
Glasgow and London-based c2:concepts is an award-winning corporate interior design studio creating creating contemporary workspaces.
The team works closely with a range of businesses and organisations, designing people-friendly, accessible, creative and environmentally-conscious working environments.
Be it global financial companies, public sector organisations, commercial enterprises, or property management firms, c2 has a collaborative and imaginative approach.
Listening to clients explain their needs is an integral part of the design process and our ability to relate to, and involve, people, is central to our success.
Established in 2003, c2 has a strong reputation and is well-respected in the industry and marketplace.
Ross and Liddell manage a range of properties for the benefit of a range of people: tenants, landlords, developers and owner-occupiers.
Wherever we operate, and for whoever, the bottom line is we're people's people. We understand that people come in all shapes and sizes and have different needs and priorities. In response, we're straight talking, dynamic, direct and fair.
We have always seen ourselves as part of the communities where we look after properties. We're hands on. Maintaining roofs over heads and ensuring there's hot water at toddlers' bath time is a key part of our responsibility. As an extension of this we're very proud of our Community Bursary Fund, which enables grass roots projects to thrive.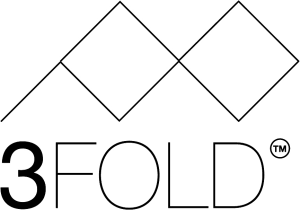 We are a specialist team offering three specific services to support various types of organisations:
Strategic workplace audit
Independent FF&E services
Creative interior design and space planning

We're Bureau. An independent commercial furniture consultancy.
We specialise in the supply, delivery and installation of furniture for commercial interiors projects. We collaborate with architects, designers and corporate clients to create amazing spaces, delivering projects of all sizes and budgets.
Complete furniture solutions. Bureau is the commercial arm of leading online furniture specialist Houseology Group. We are a customer-focused business with simplicity at its heart. We use our expert industry knowledge to provide personalised furniture solutions for our clients. We partner with over 200 leading manufacturers to offer impartial choice and design-led furniture solutions.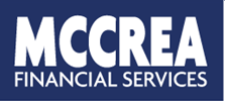 McCrea Financial Services provide financial advice for every stage of life and offer a friendly professional service allowing individuals and businesses to benefit from their many years of experience.
Being independent allows McCrea's to provide a wide range of Investment, Retirement, Mortgages, Insurance & Protection, Tax and Porfolio Review services. We take great pride in the quality of our staff and the personalised friendly and professional service provided to all of our clients and their clients agree.
For information on how they can assist you, please email or  (enquiries@mccreafs.co.uk  can this just be included as a link per other elements such as the website?) call 0141 572 1340, or visit their website.
Lochlie Construction supplies Consctruction Management, Commmercial Management and Maintenance Services.
The Lochlie Construction team has over 100 years of combined experience within the Construction Industry. Our team are committed to quality workmanship and to continuously improving our business and service provided to our clients.

Armour Construction Consultants
Armour Construction Consultants is a multi faceted provider of construction consultancy services across all sectors of the built environment.
We provide a comprehensive and complementary range of services across all public and private sectors that includes Cost Consultancy, traditional Quantity Surveying, Employers Agent, Project Management, CDM Co-ordination, Adjudication and Whole Life Costing.
We trust that our website gives an insight into who we are, what we do, and the experience and expertise that our practice and personnel have.
PSL Team Sports  – HJRFC Official Kit Suppliers
Glasgow's Custom Teamwear – Teamwear Specialists
PSL Team Sports offer a wide range of teamwear, custom teamwear, kits and equipment online, including personalisation and club shops.
Alpha Scotland provide office furniture and interior professionals for the commercial and education sectors with a reputation for client satisfaction. 
Alpha Scotland's strength lies in our extensive product portfolio ranging from value driven to high end, with quality embedded throughout. This enables us to offer a design package for every project, irrespective scale or budget.
Our experience in design, planning and product solutions to suit every project gives us broad capabilities far beyond furniture supply. We offer the Scottish market expert advice on how well designed and furnished spaces can impact positively on productivity and engagement – whether in the office or classroom.

Richard Austin Alloys. Since its formation in 1981, we have developed into one of the UK's largest independent Aluminium and Stainless Steel stockholders. At our various locations throughout the UK we have invested in a comprehensive stock range, modern warehouse and processing facilities and a professional sales team. With our extended working day in sales and a 24 hour warehouse shift system, we are committed to delivering a high standard of service and quality to all our customers.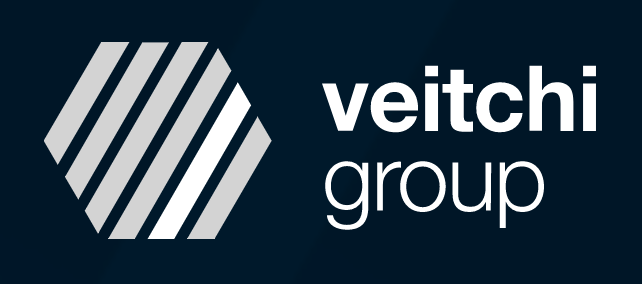 Veitchi – A privately-owned group of five specialist trading companies offering expert services to the construction industry for over 100 years.

Veitchi Value
People • Pride • Prosperity
Veitchi value is our culture, it is the standard set across the whole organisation and lives within us all at the Veitchi Group. It is not what we do, but how we do it.
It is caring for our people and the people we work for.
It is taking pride in who we are and the work we do.
It is bringing prosperity to all from our efforts, and leaving a positive impression behind us with customers and suppliers and in the communities in which we operate.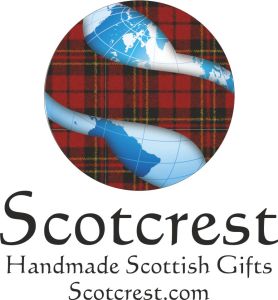 Scotcrest – Scottish Craftsmanship
We Hand Make High Quality Traditional Scottish Gifts
Make it extra special with a Scottish gift that's handmade and personalised just for them.